Community Children's Center
Erin Lawrence November 1, 2022
Summary
Founded in 1965, Community Children's Center (CCC) has evolved greatly from focusing primarily on childcare for low-income families to the present day. Currently CCC is building capacity to support families, caregivers, early childhood professionals and local organizations in an effort to uplift early childhood throughout the community.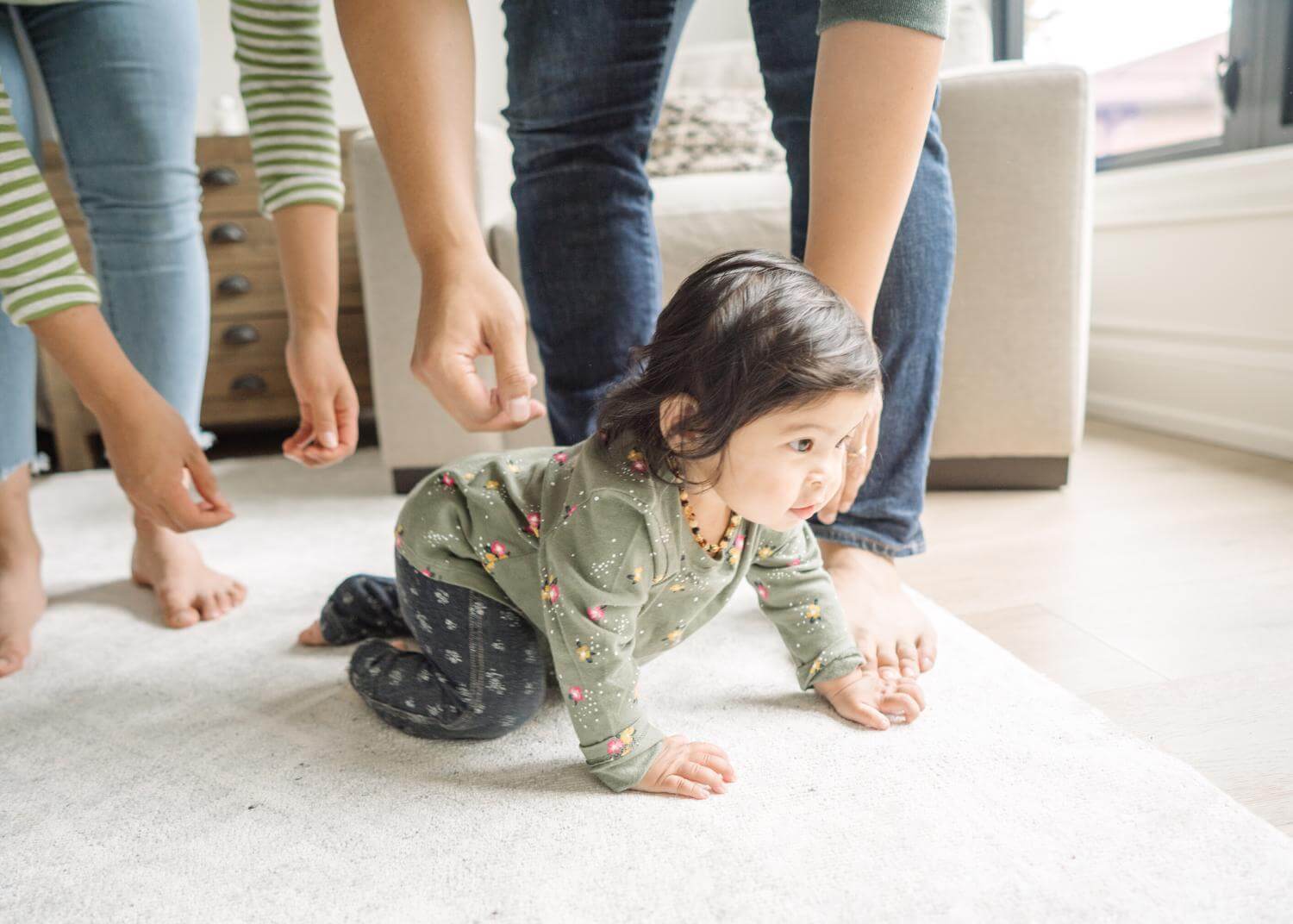 Our Programs
Family Support
Navigating systems and accessing resources can be a difficult and confusing process. Utilizing the Outreach Coordinator at CCC offers families access to home visits, phone/email/text support and in person connection in the community for appointments or needs at no cost.

Contact Suzy Green for more information:
suzy.green@communitychildrenks.org
785-812-1272
CLICK HERE to for the self-referral form

Early Childhood Professional Support Network
Current early childhood professionals (home-based and center-based providers) as well as those interested in becoming licensed can utilize CCC's Early Childhood Professional Support Network. This resource offers connection with other providers through social hours, curriculum materials such a theme kits (CLICK HERE), training opportunities and assistance with pursuing and maintaining a license. Coaching opportunities will be available soon, giving providers access to highly trained professionals to work together problem-solving developmental strategies across the board (behavior, transition, communication, social emotional, etc...).

Contact Kim Polson for more information:
kimpolson@communitychildrenks.org
785-260-8184
Playgroups and Classes
Early childhood experiences that are rich in connection are fundamental to development. Playgroup opportunities offer engagement with music, physical movement, early literacy, social emotional, art and communication. CLICK HERE for Grow and Go information, CCC's collaborative community playgroup.

Contact Erin Lawrence for more information:
erin.lawrence@communitychildrenks.org

Parenting/caregiving classes offer a space where those raising young children can ask questions, share stories and learn strategies to elevate the caregiver-child relationship. CLICK HERE for Responsive Caregiving information, the current parenting/caregiving class offered by CCC.

Contact Suzy Green for more information:
suzy.green@communitychildrenks.org
785-812-1272

Early Childhood Clothing Closet
The Early Childhood Clothing Closet offers clothing birth to five years and maternity at no cost to families. Appointments are needed to shop as well as to donate. CLICK HERE for more information.
TYKES
Late 2020, CCC received a second All In For Kansas Kids Quality Subgrant to create an online hub for all things early childhood in Douglas County, Kansas. TYKES is a comprehensive resource, serving as a "one-stop shop" for families, caregivers and early childhood professionals who need information, education and/or connection to better support and care for children from birth to 5 years of age. Key partners in this effort cross public and private sectors to "connect the dots" by creating logical pathways and seamless online navigation to supports for Douglas County families with young children. TYKES Douglas County went live in June of 2022 and continues to grow!

Trauma Aware Training
Through a Kansas Health Foundation Impact grant, the Trauma Aware training was developed in partnership with Marcia Wesemen, Ed.D. Additional grant funding from an All In For Kansas Kids Quality Subgrant will complete the remaining 3 modules. The 4-part series will discuss prevalence of trauma and how trauma might impact clientele, staff and community. Participants will review the effects of trauma on brain architecture and the consequences seen in behavior; generational trauma; physical and mental health; and learning.

Contact Kim Polson for more information:
kimpolson@communitychildrenks.org
785-260-8184
Early Childhood Community Center
Utilizing ARPA funds, CCC purchased a property in August 2022 and current design/build planning is underway to renovate and open an Early Childhood Community Center for Douglas County in 2024. The ECCC will serve as a resource hub for the community, housing a Family Resource Center, indoor playspace, the Early Childhood Clothing Closet, child care classrooms and highly trained staff to support families in connecting and meeting needs. Additional collaboration with partners in early childhood will increase the capacity of the ECCC to offer space for services such as mental health support and therapy, pediatric and/or family physicians and more.

Contact Kim Polson for more information:
kimpolson@communitychildrenks.org
785-260-8184 (voice or text)