SoundSpeech Therapy: Occupational Therapy Developmental Milestones
Kimberly Williams September 27, 2022
Summary
Sound Speech Therapy, located in Lawrence, KS, specializes in supporting young children in the area of communication. In addition to Speech Langauge Pathologists, their team includes Occupational Therapists who work to increase a child's participation in daily activities through play-based interventions.
Occupational Therapy involves helping individuals participate in and develop independence in every-day activities. For children, play, self-care, school, and social interaction skills are addressed. Sound Speech Therapy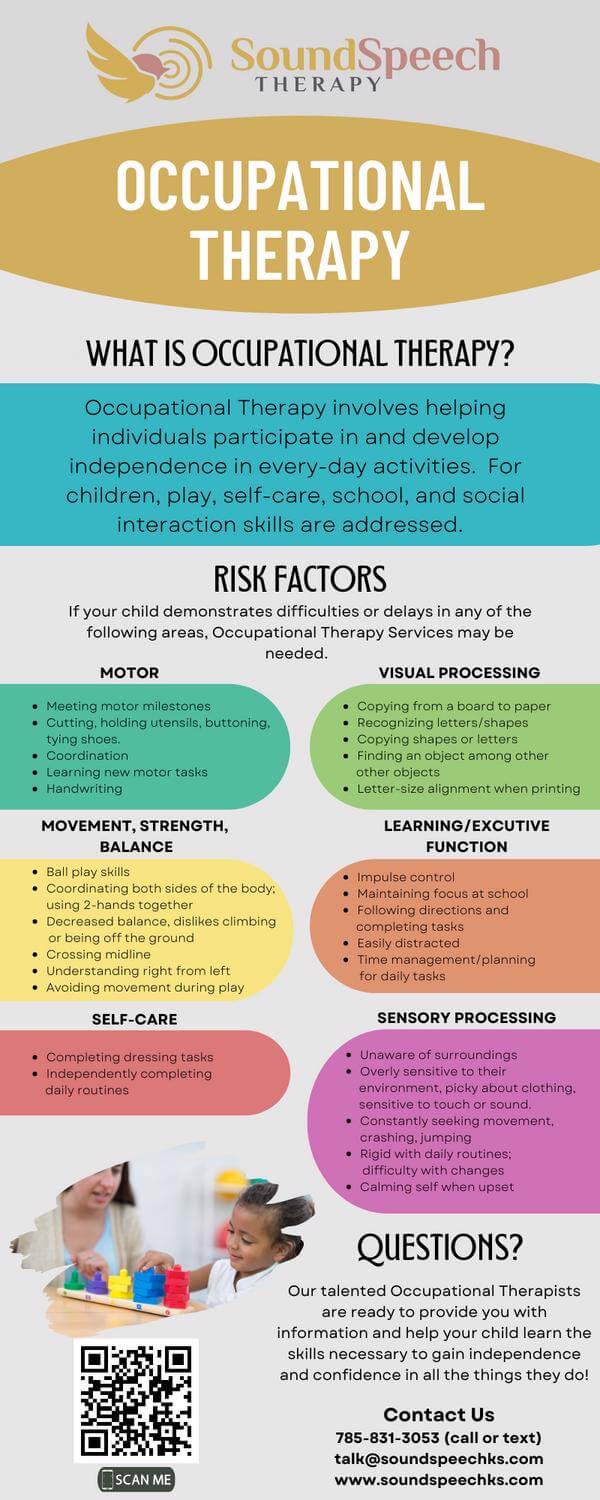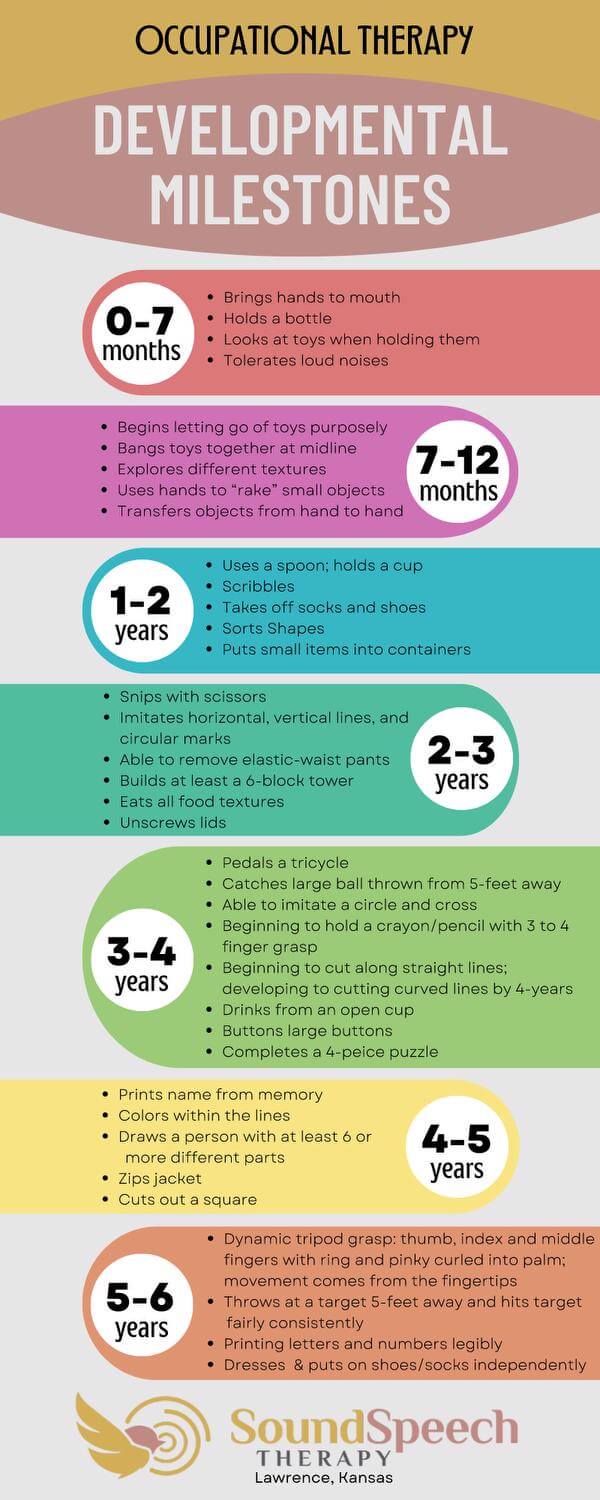 Visit the Sound Speech Therapy website for more information.