Maternal Mental Health Awareness Week Part 2: Support and Resources
Erin Lawrence May 4, 2023
Summary
May is Maternal Mental Health Awareness Month, and May 1-7, 2023, represents Maternal Mental Health awareness week. The goal of this campaign each year is to raise awareness of mental health disorders impacting pregnant and parenting women and decrease shame and stigma. Dr. Melissa Hoffman, a reproductive Psychiatric Mental Health Nurse Practitioner based in Lawrence, KS, contributed to this two-part series to increase understanding and support of maternal mental health.

How can mental health be supported during pregnancy and postpartum?
"Everyone needs support and self-care. Here are some things we can prioritize for our own health and the health of those we support.

Normalize difficult emotions and destigmatize mental illness: Expectant and new parents can feel isolated, alone, guilty, or ashamed when the adjustment to parenthood does not go as expected and, in particular, when they experience symptoms of mental illness. The focus is often on the pregnancy or baby. Ask people how they are really doing, using open-ended questions and encourage discussion about hard topics.

Provide a safe and non-judgmental space to share thoughts and feelings: Provide acceptance, genuineness, and empathy. Providing acceptance means respecting the person's feelings, emotions, and experiences as valid, even if they are different from your own or you disagree with them. Listening is one of the most beneficial supports you can provide your partner, friend, or family member.

Connect: Encourage connection with community support resources and activities outside the home. Encouraging people to participate in support groups with other people who have had common lived experiences can provide validation, support, and perspective and decrease stigma. Connecting with treatment resources when you don't feel yourself can be overwhelming. Assist those you support by offering to reach out to resources, prepare for appointments, or accompany them to appointments.

Emphasize self-care: Prioritize sleep, nutrition, body movement, and time for self. When sleep or nutrition is poor, this has an impact on mood and health. Body movement, exercise, and time outdoors are evidence-based ways to support our mental health. Time for self can feel impossible or selfish to new parents, but it is a necessary part of caring for yourself and, ultimately, your family. These essential aspects of self-care can be hard to include in a daily routine, especially in the early months and years of parenting. As a support person for a new parent, you can encourage good self-care by providing companionship and/or practical support, such as caring for a baby or preparing a meal.

Postpartum Support International offers a postpartum planning class for expectant parents. This a great way to educate yourself about mental health and all the ways you can support your mental health in pregnancy and postpartum. Planning ahead can ease the transition to parenthood. And remember, be flexible to changing needs and priorities, especially in the first months after birth."
You are not alone. With help, you will be well.
Resources
"There are many ways to seek help when you are not feeling like yourself during pregnancy or after pregnancy (postpartum). We encourage you to talk to a trusted friend, family member, or care provider (primary care provider, obstetrician, therapist, or mental health care provider) about how you are feeling. Another option is to start by talking to a peer support person who has personal experience and/or specialty training in perinatal mental health."

Postpartum Support International
Postpartum Support International offers peer support, connection to resources, online support groups, and more. For connection to mental health services, including therapy, medication, and support groups, you can contact Postpartum Support International (PSI) by phone/text or view services online at Postpartum Support International - PSI or en Espanol at En Español | Postpartum Support International (PSI).

Call 1-800-944-4773 (4PPD) press #1 En Español or #2 English

Text in English: 800-944-4773 or Text en Español: 971-203-7773

PSI also offers peer support in numerous other languages. Contact the warmline to inquire about connection to a peer support coordinator.

You can also search for mental health services offered by providers trained in perinatal mental health at Provider Directory | Postpartum Support International (PSI).

Build Your Village (Douglas County, Kansas)
Locally, Build Your Village offers peer-to-peer support options, including weekly free support groups and connections to perinatal mental health care and community resources. Download our complete perinatal mental health resources list at Build Your Village.

Facebook: Build Your Village | Facebook
Instagram: @byvkansas
Call or Text: 785-371-4787
E-mail: buildyourvillagekansas@gmail.com
Website: www.buildyourvillagekansas.com

Build Your Village is not an emergency resource.

Emergency Support
If you are experiencing an urgent mental health or parenting need, please use the following resources:
Suicide and Crisis Lifeline 24/7 connection to mental health support
Call 988 or text 741741
Maternal Mental Health Hotline 24/7 confidential support for pregnant or parenting women in English and Spanish
Call or text 833-943-5746 (833-9HELP4MOMS)
Parent Helpline 24/7 free confidential parent support in English, Spanish, and multiple other languages.
Call 1-800-CHILDREN or visit 1800childrenks.org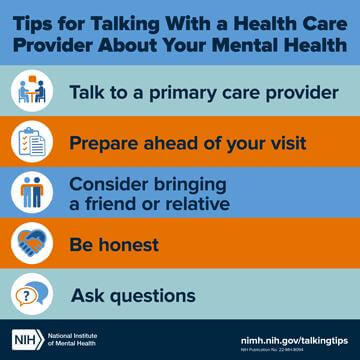 Dr. Hoffman (a.k.a. Mel) has dedicated her career to promoting maternal and child health and wellness. She earned a Doctor of Nursing Practice degree from the University of Kansas and is certified as a Perinatal Mental Health provider. Through more than 17 years of volunteer work for PSI KS, she has provided peer support to help-seekers across the state and currently serves as the state lead for Kansas PSI coordinators. Dr. Hoffman founded Build Your Village, a perinatal mental health peer support network in Douglas County, Kansas, in 2007.