Doulas of Douglas County: Part 2
Erin Lawrence March 24, 2023
Summary
World Doula Week begins each year on March 22nd. This day was chosen as it is the spring equinox and, for many cultures, represents the return of fertility. Locally, we are fortunate to have the Doulas of Douglas County to provide families with care and support before, during and after childbirth. This three-part series is going to delve into this organization through the lens of Traci Dotson, Program Manager and Doula.

What impact have the Doulas of Douglas County had on our community? What gap(s) have you filled?
"Around 250 women of color give birth in Douglas County each year. In our first year, we served about 50 families. We are on track to do about the same as Doulas of Douglas County approaches its two-year anniversary. Our collective focuses on improving birth and supporting the transition to parenthood for Black and Brown women, but some of our doulas do offer services independent of the group. One of the first events we hosted was a community-wide Drive Through Diaper Distribution during National Diaper Need Awareness week, where we reached close to 100 families.

In May 2021, we covered the costs for a cohort of seven BIPOC women to attend doula training and had additional funding, allowing us to offer the doulas stipends for their services. Investing in the professional development of doulas was essential to the success of our project and really laid the foundation for where we are today. By compensating the doulas through grants and our sponsorship with Healthy Blue, their clients pay little or nothing out of pocket for support. Black and Brown Women do not access doula support at the same rate as White women despite them being the population that benefits the most from this type of care. Doulas walk alongside families through their pregnancy and journey to parenthood. How that support looks can vary depending on the family. Sometimes our doulas are just a listening ear or eyes in the room to bear witness to all that unfolds. They often help parents digest information received from their medical provider and answer general questions about pregnancy, labor and birth or postpartum. Doulas help with comfort measures, provide awareness around community events/resources, can do light chores and so so much more.

Families served by the doulas get access to a variety of additional services and tangible support that aim to increase connection to resources and reduce the amount of stress experienced while pregnant and parenting. We've provided car seats, bassinets, diapers, wipes, a breast pump, and postpartum items for moms. Our Parent-Infant Bonding Project has been funded for two years and allows us to provide financial support to Mom's during their maternity leave for up to 12 weeks. We've served 12 Moms through this project to date. We also are diligently working to increase childcare capacity in our community and can anticipate the availability of at least 8 more infant/toddler childcare slots as a result of work from our team. Our programs and supportive projects address unique and detrimental gaps in the care provided to mothers and babies."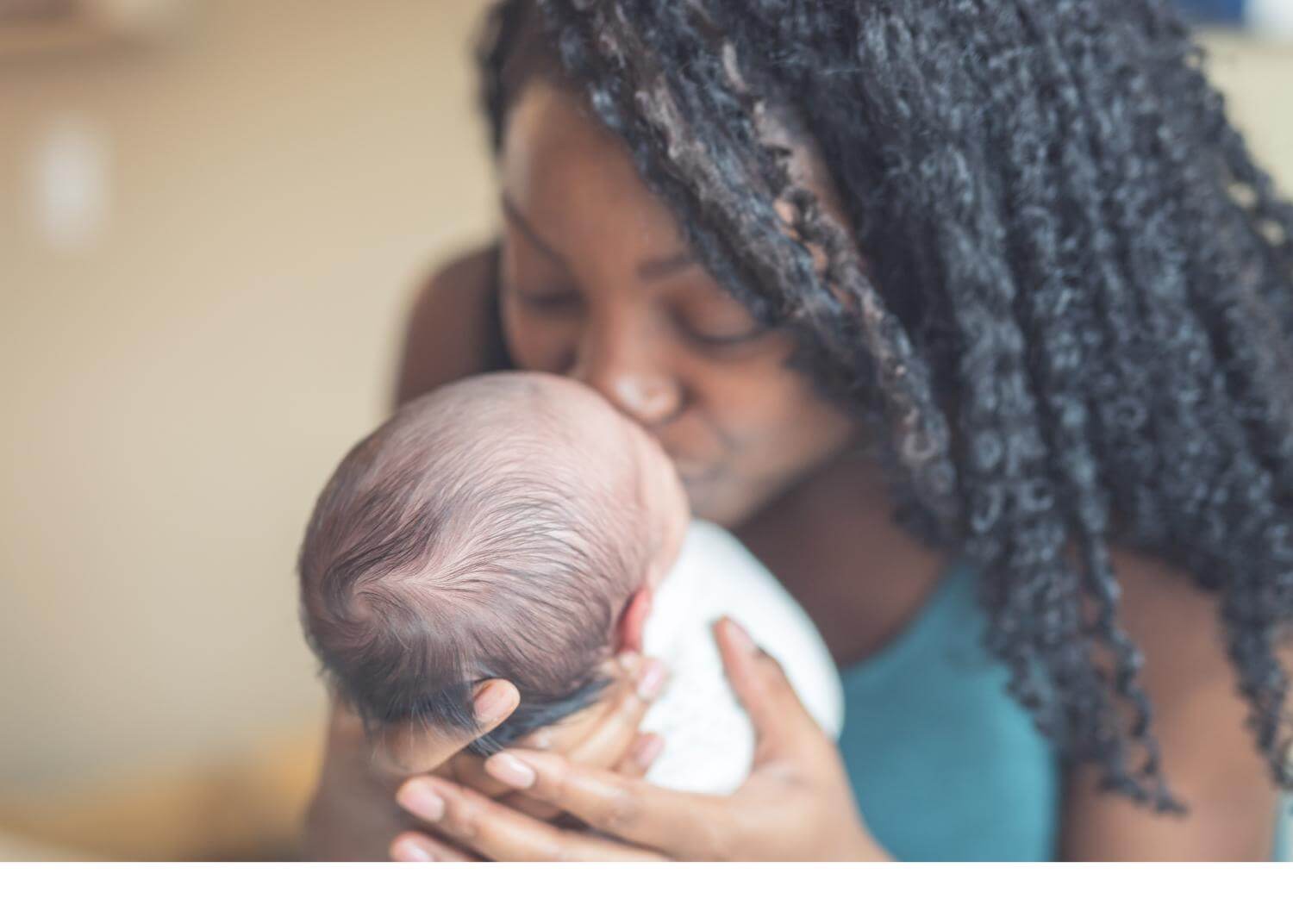 Tell us about your greatest successes
"Many of our successes have been in response to a challenge and related to funding which sustains our work. We are able to provide tangible mom and baby items in addition to free doula support with our Healthy Blue sponsorship. We have worked hard to create more childcare slots in Douglas County and are on the cusp of being able to share the result of those efforts with the community. I would say the growing awareness and support of Doulas of Douglas County is by far the greatest success and what we celebrate."

What are your biggest challengest?
"Our number one challenge has always been funding: we were awarded start-up funds through a Preschool Development Grant from the Kansas Children's Cabinet, but this has only funded a portion of the work our collective has done to date. Sustaining our program and my role as a manager has been a major objective since the beginning of this project. Our transition from a project to a program is also noteworthy. Success By 6 has always been extremely supportive of the doula program, but I think our Executive Director and Board Members have really put action behind those words. It is one thing to have a well-versed mission, but to stand by your promise to a community is a different and more challenging thing to do."
Doulas walk alongside families through their pregnancy and journey to parenthood. Traci Dotson, Doulas of Douglas County
Contact Information
Facebook: Doulas of Douglas County
Instagram: @doulasofdouglascounty.org
Phone: 785-760-3924
E-mail: doula@dcsb6.org
Website: www.doulasofdouglascounty.org