Demonstrate Healthy Eating with Preschoolers
Hilary Kass September 13, 2023
Summary
You are your child's best teacher for enjoying a healthy lifestyle. Kids watch what the adults around them do just as much as they listen. Here are ways that you can show them how to enjoy a healthy eating pattern for their learning and growth.

SNAP (Supplemental Nutrition Assistance Program)
SNAP provides food benefits to low-income families to supplement their grocery budget so they can afford the nutritious food essential to health and well-being. Check out this link to learn more about SNAP. For Douglas County information call DCF at 785-832-3700

https://www.fns.usda.gov/snap/supplemental-nutrition-assistance-program

Tips for Healthy Habits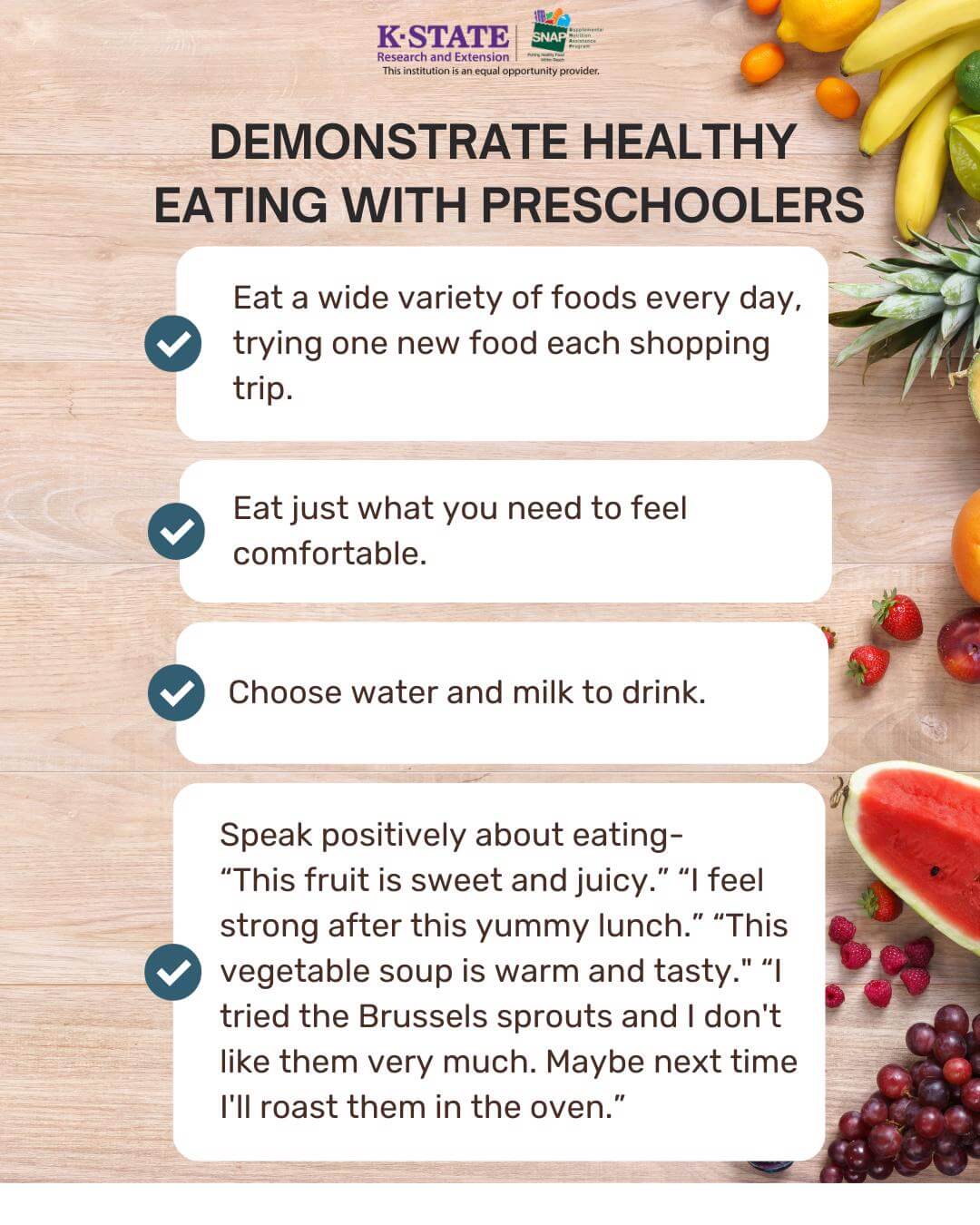 Your toddler or preschooler's tastebuds change about every two weeks. What they like one day they may not eat the next. Check out this link for MyPlate with many tips for guiding your little eater into a lifetime of healthy eating:

MyPlate: Preschoolers (Click Here)

Need a new recipe to try?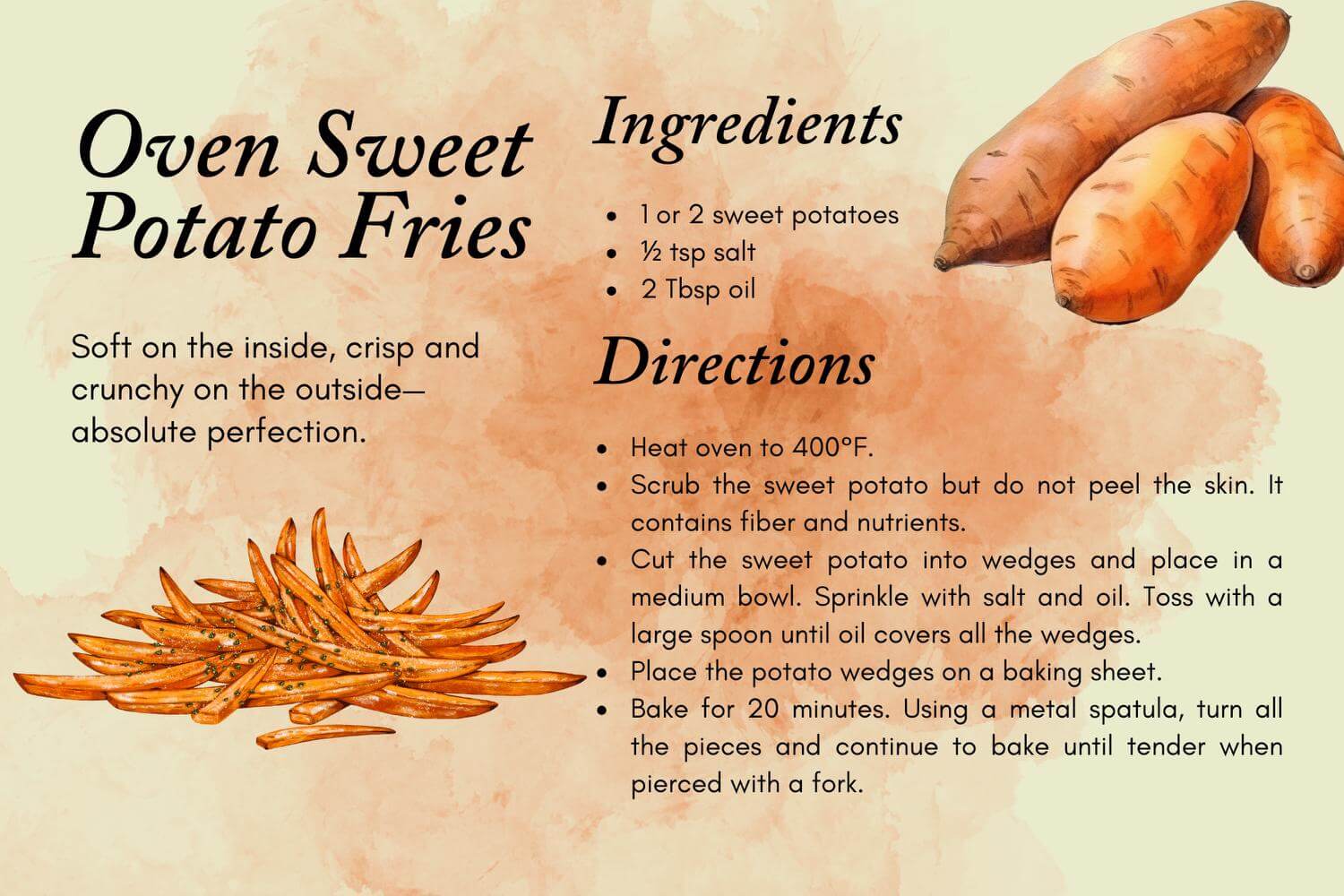 Need assistance in Douglas County?
Reminder: If your family needs food assistance, contact DCF at 785-832- 3700 to learn if you are eligible for SNAP or the Douglas County Food Resource Guide at https://tinyurl.com/ycsbso5h.

About the Author
Hilary Kass is a SNAP Ed Nutrition Educator with Douglas County Research and Extension. Hilary teaches people of all age's simple techniques for happy and healthy cooking and eating.